multi-media installation, Goethe-Institut Hanoi, 2015
The exhibition "Das prachtvolle Gelb läuft über blasse Blätter" shows historical garments titled 'Ao Dais' from the private collection of Kim Lan Thai  embedded in a site-specific multi-media installation with elements from daily life in Vietnam. Combined with a video installation on seven screens the viewer can listen to seven individuals talking to each other – without ever having met in real life like the 95-year-old court lady of the Empress, the collector or the 19-year-old student. The fictional conversations are based on interviews about preserving, time, loosing and gaining and the meaning of 'Ao Dais'. Through the appropriation, the reservation and the disappearance of 'Ao Dais' they reflect their own life acquiring the meaning and the importance of 'Ao dais" in Vietnamese long history.
7- channel video installation | 7 monitors | 7 mediaplayer | video-synchronisation system | 11 historical "Àó Dai" | 1000 Dong Gang (vietnamese yoke) | 85 cremones (french colonial window-closingsystems) | 2 photo prints 600 x 490 cm and 250 x 300 cm | 6 photo prints in frames
To see the video please scroll down.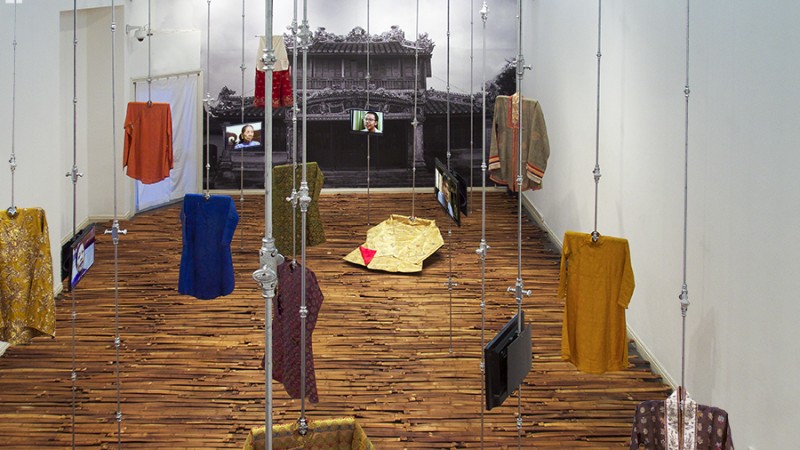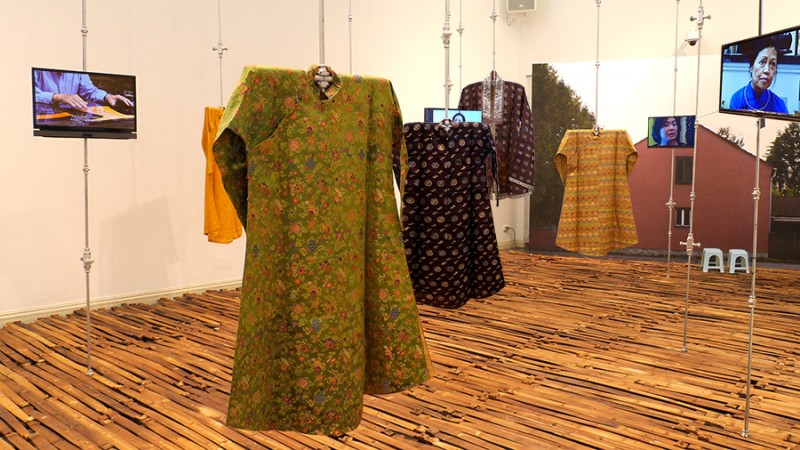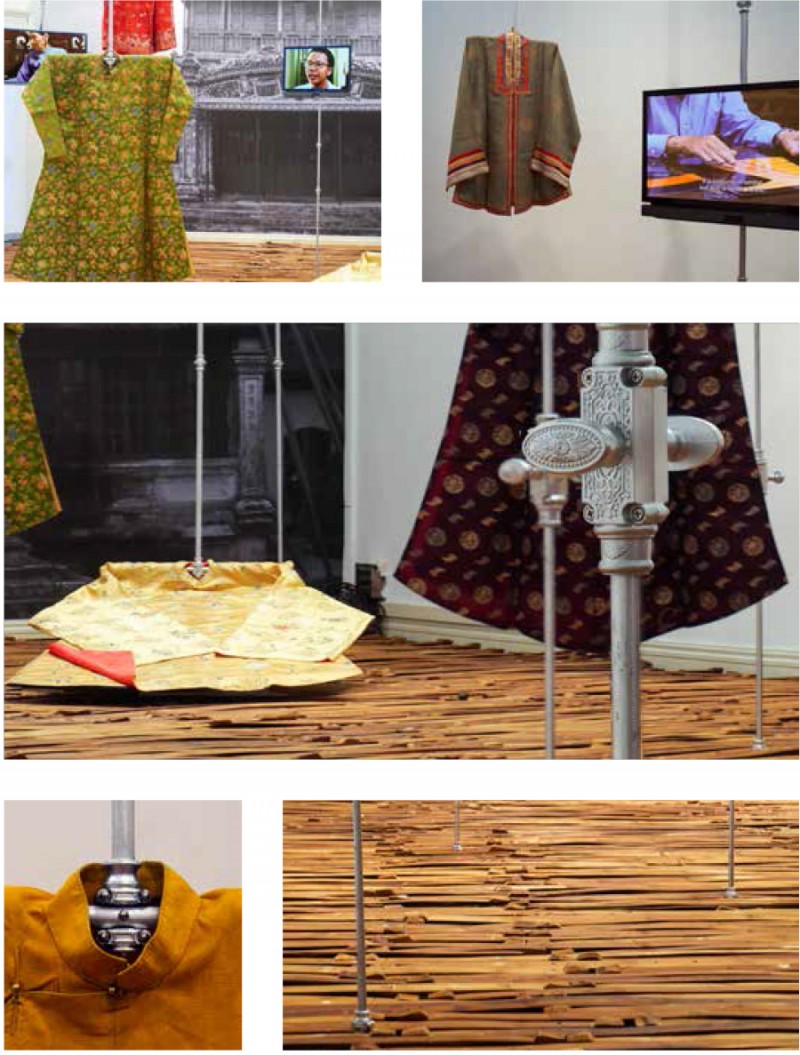 1 screen | video documentation: 50:00 min | loop | master: full HD | colour | language: vietnamese/subtitled: englisch | stereo