sculptures, 2009 – 2011
This group of four sculptures are based on drawings from the survey of the ISF – Institut für sozio-ästhetische Feldforschung Berlin – a field research since 2001 about the future of the human body. The sculptures are created as a first conclusion. They are defined by their phenotypical classifications based on the drawings. Always two images are digitally crossed through a morphing program and become a hybrid drawing. (please see video installation ISF – Hybrid Figures). These intersections of two drawings configure the base for modelling a group of sculptures, each originating from a hybrid image.
The shiny chrome surface of the sculptures reflect the movements of the audience as well as light and shadow, their chromium-plated surfaces convey the temporary tentativeness of a firm state.
sculptures Biofact 1 + 2 | models Biofact 3 + 4 | 30 drawings | furnitures of ISF – Archive | wall graphics 1200 cm plotted on 3 painted diagrams ø 240 cm | installation view: Stadtgalerie Saarbrücken | 2010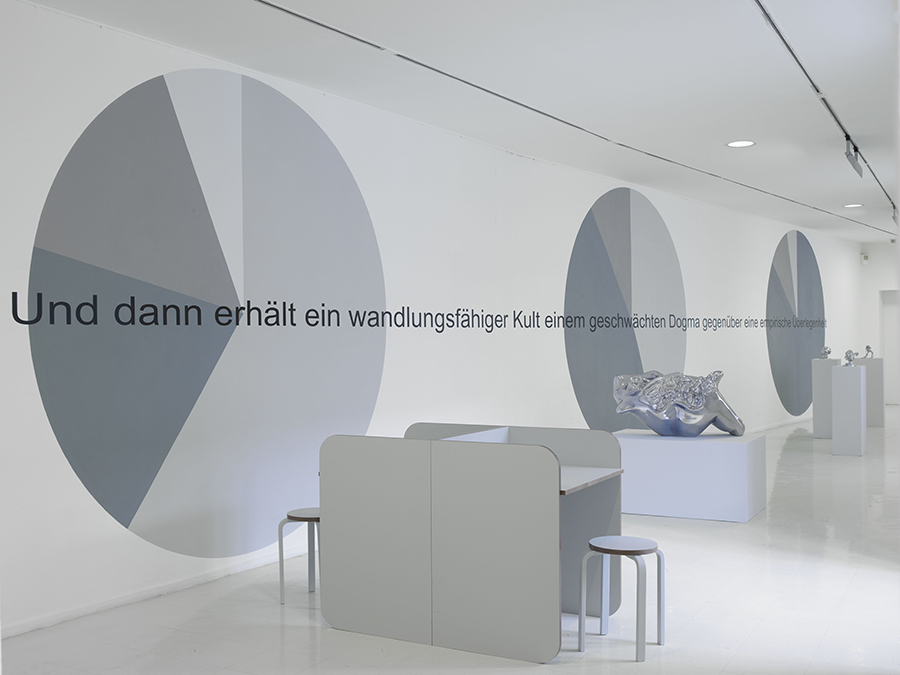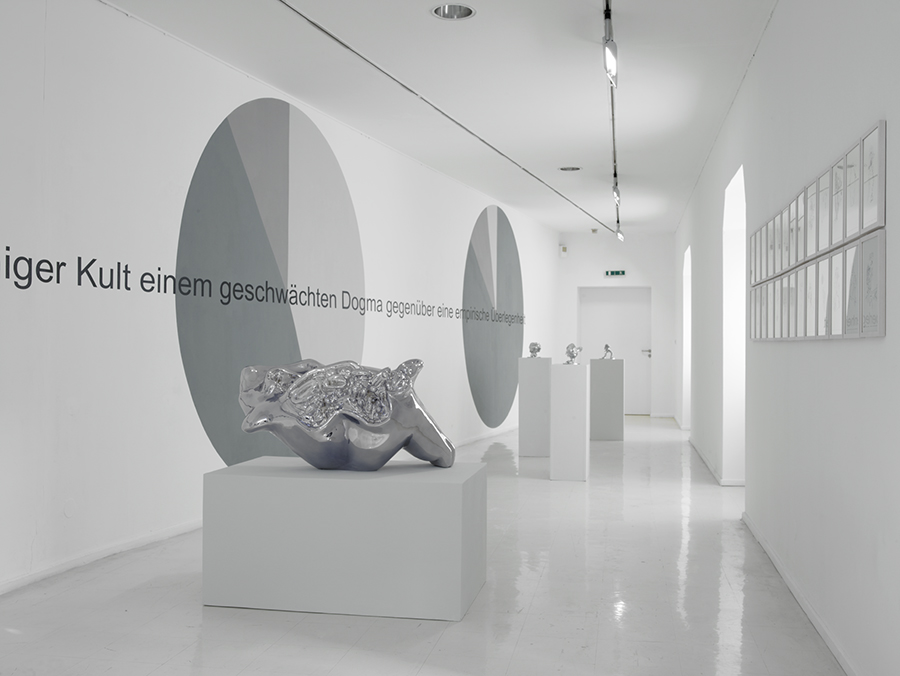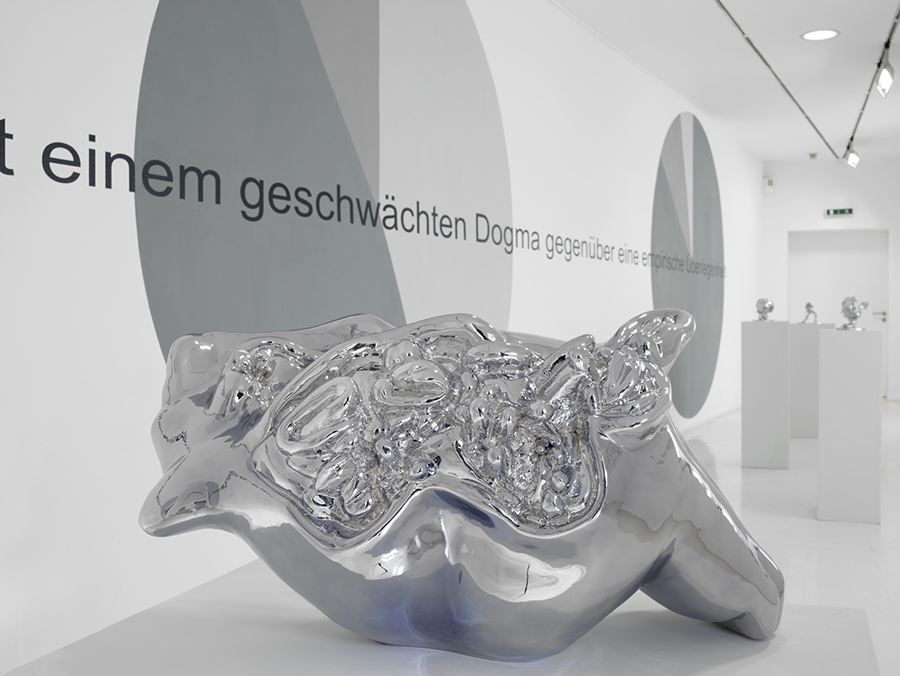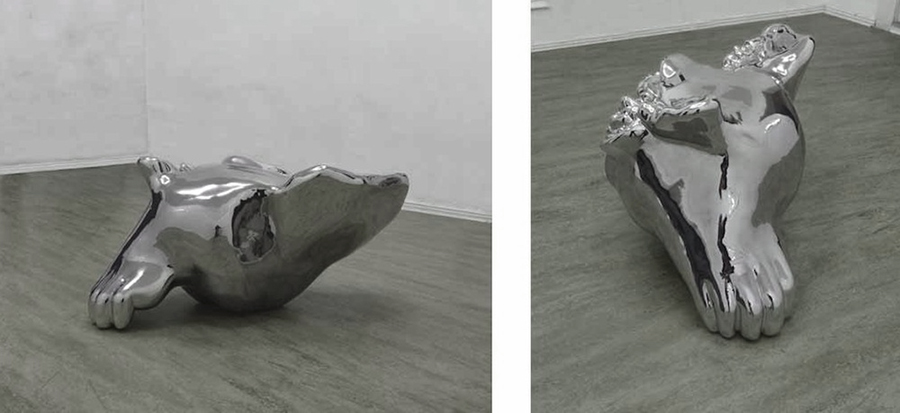 installation view: Liquid Identity | sculpture/Biofact 1, 105 cm x ø 55 cm | acryl, chrome laquer | Stadtgalerie Saarbrücken | 2010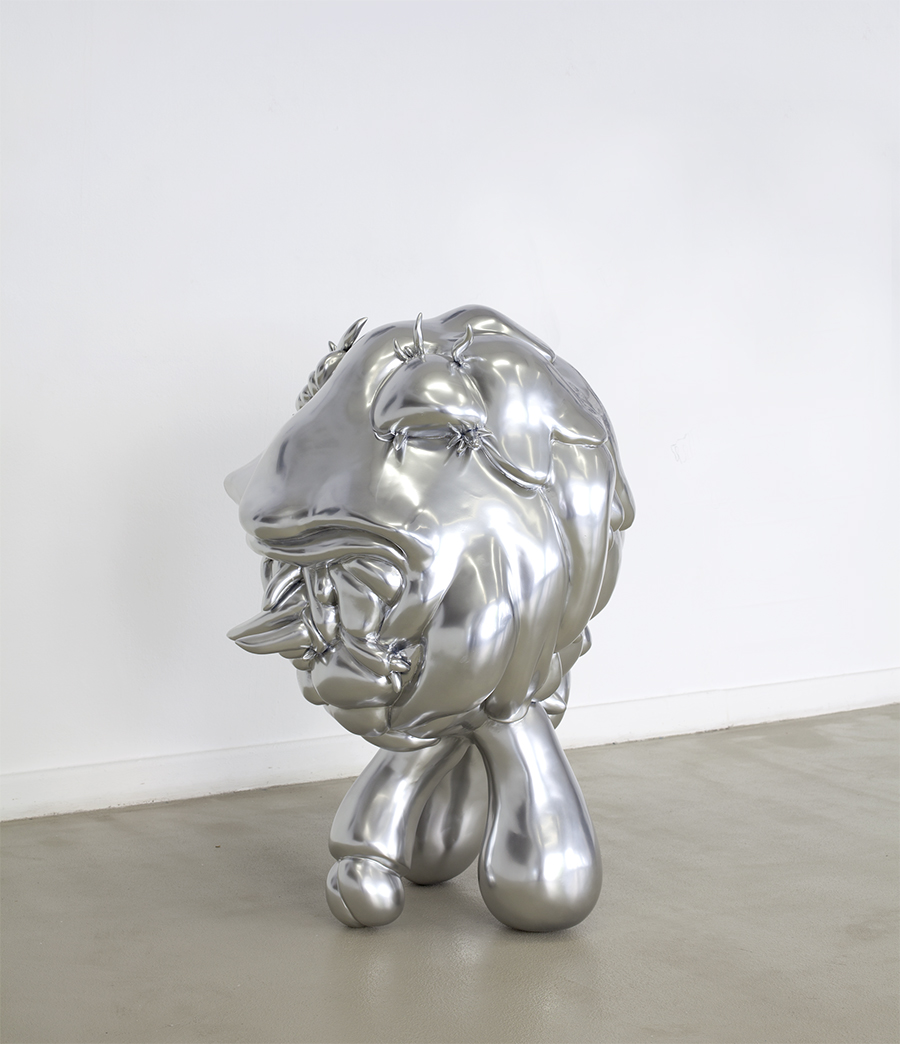 installation view: Liquid Identity | sculpture/ Biofact 2: ø 85 cm x 115 cm | acryl, chrome laquer | Kunstverein Viernheim | 2011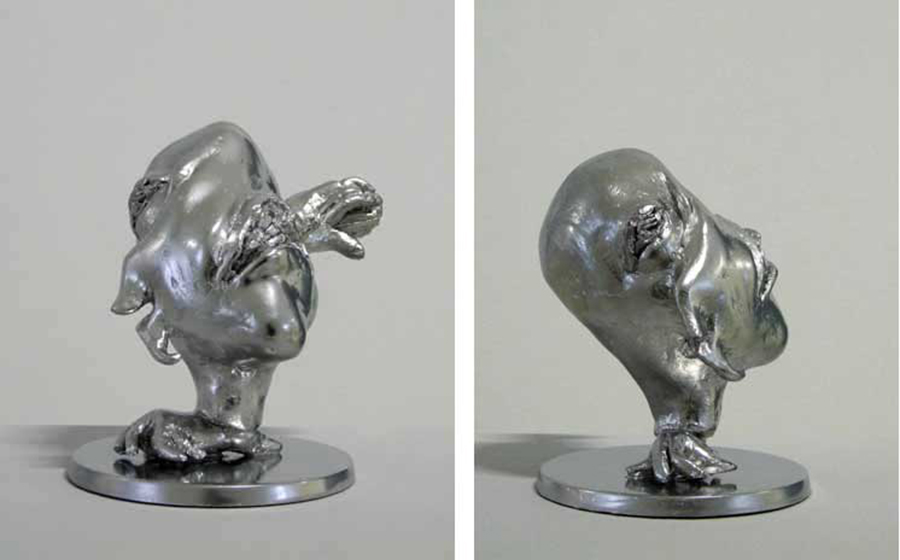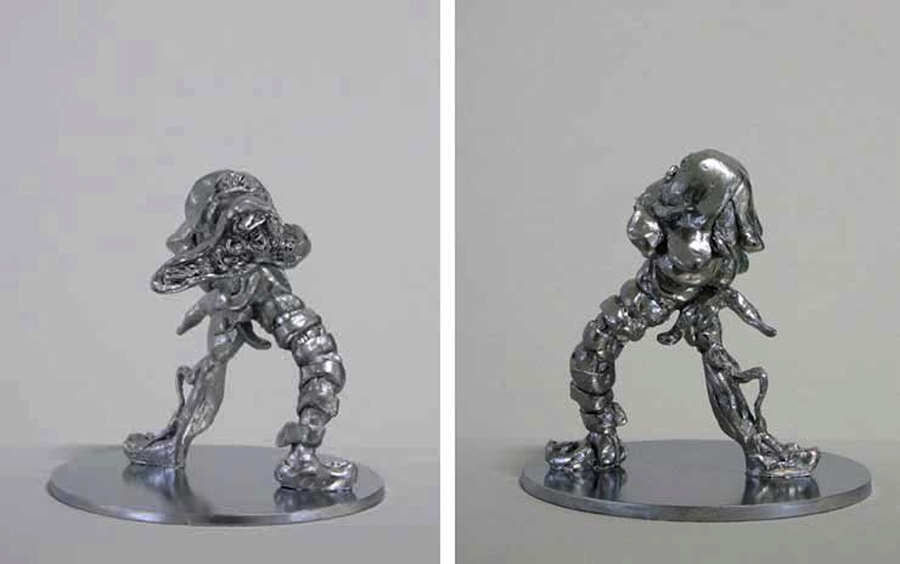 installation view: Liquid Identity | biofact models 3+4: height 18 cm, ø 20 cm | 16 cm ø 13 cm | 2009